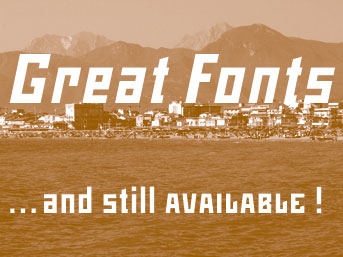 Yesterday I received my quarterly report from Volcano Type in Karlsruhe. Volcano is a great, independent type foundry from the same award-wining design team behind Slanted, a German-language design blog and magazine. Last year, as part of the Bastard Project, I released a tiny display family via their label, Mountain. Learn more about Mountain here and here,
Anyway, as luck would have it, some of you out there in the ether have been licensing Mountain. If I knew who you were, I'd thank each of you personally. For those of you who haven't licensed the fonts yet, I'm sure that the servers or hard drives at MyFonts.com must have a few copies left somewhere.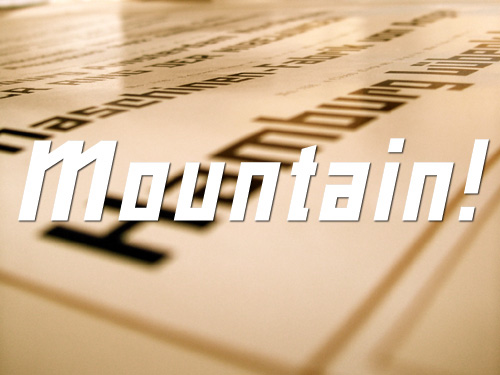 Mountain is the first digital revival of a foundry-type face from Offenbach: Roos & Junge's Teutonia. In addition to Teutonia's upright upper- and lowercase characters, Mountain has small caps and obliques available.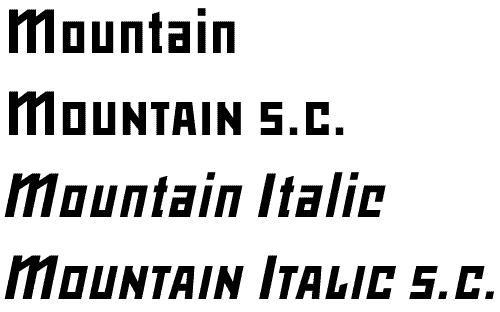 Test versions of the fonts are bundled with the Bastard Project's book Bastard: Choose My Identity. Mountain is available at MyFonts.com, Volcano-Type, and other font distribution websites.