I've just received a copy Mountain's first use in a printed publication. The beautiful book Bastard: Choose My Identity uses is on a few of its lushus pages. Below is my favorite spread: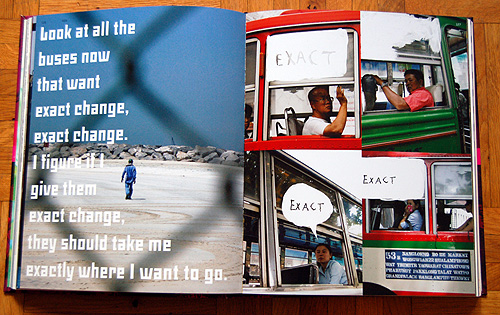 Look at all the buses now that want exact change, exact change. I figure if I give them exact change, they should take me exactly where I want to go.
The type also appears in two other locations…
here…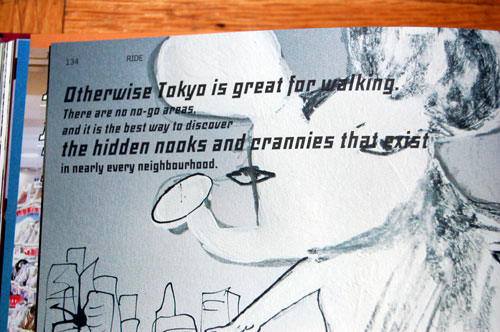 Otherwise Tokyo is great for walking. There are no no-go areas, and it is the best way to discover the hidden nooks and crannies that exist in nearly every neighbourhood.
…and in the specimen section.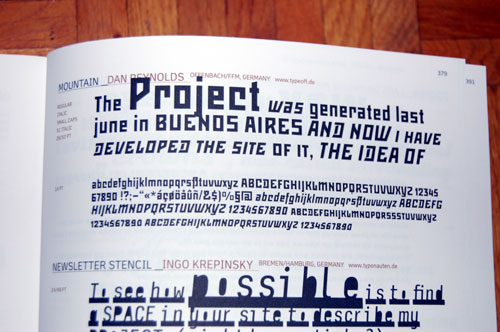 The Project was generated last june in Buenos Aires and now I have developed the site of it, the idea of…
Order the book at the Bastard project website!