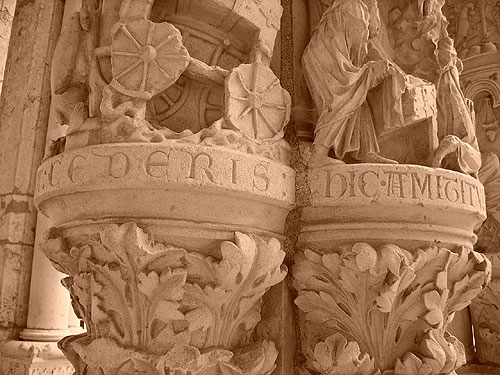 A few days ago, while I was still in France, I came back to Chartres Cathedral for the first time in over a decade. This time, I was looking for lettering. While I didn't see much, there was a series of dazzling little pedestal inscriptions on the North Portal. Like captions in a book, these texts describe the sculptural scenes above them. I suspect that these letters were carved during the 1200s. Their style is similar to the all-caps lombardic alphabets that would develop in later centuries.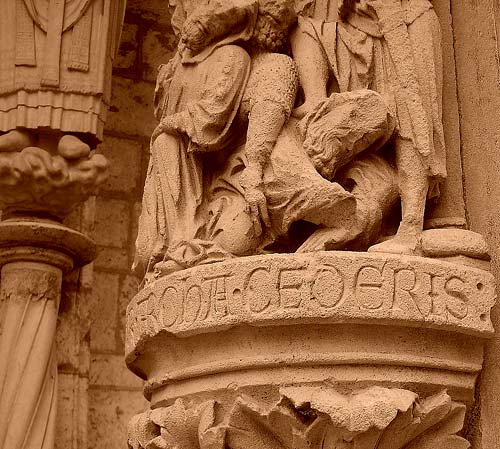 In this close-up of the article's leading image, you can begin to see the differentiation between repeating letters. The right-most word in the above photograph is »C E D E R I S«. Note that each of the two E's has a different form.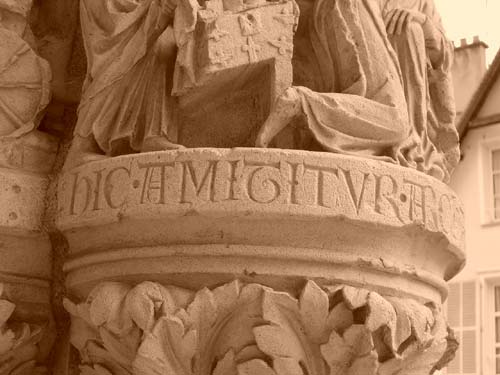 Two different T's can be seen in the above image: one straight, the other round.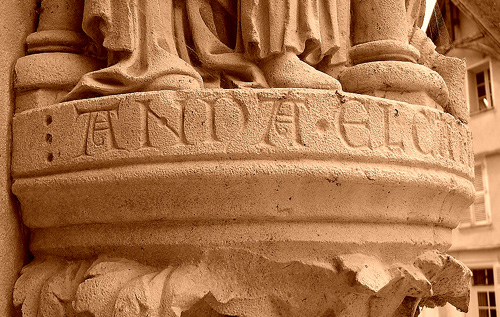 »A N N A«, the left-most word, has two different N's cut into it.