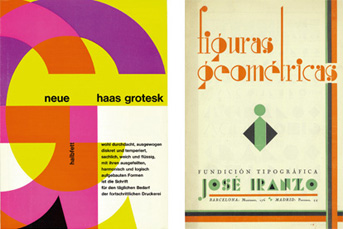 Following the tremendous success of the first issue, spatium Magazin is pleased to present the second DVD of typeface specimens from Hans Reichardt's collection: Bleisatzschriften des 20. Jahrhunderts international, or 20th-Century international (i.e., non-German) foundry types.
The DVD includes scans of typeface specimen from foundries and printers in Belgium, the Czech Republich, England, India, USA, and more. Not to be missed are renowned names, like the Haas Type Foundry and its Neue Haas Grotesk specimen, or the Neufville, Caslon, Deberny & Peignot, and Plantin foundries.
There is something for everyone on this DVD:
A specimen from India's Madras Type Foundry
Javanese typefaces from the Lettergieterij Amsterdam
Zesty calligraphic, roundhand, and sans serif types
Clinical foundry listings of names, sizes, and weights available
Elaborately designed catalogs
This collection clearly shows that that typography and design quality are to be found the world over, in many styles and forms of expression.
With this DVD, type designers, typographers, and graphic designers receive more than just illustrative material and a source of inspiration. The product offers an international, historical overview. A detailed Table of Contents may be downloaded as a PDF via this link. The DVD may be purchased directly from the spatium shop for 20 euro, plus shipping and handling.