We are pleased to report that the beloved president of Cape Arona, Stefan Claudius, pulled off a state visit to the "secret capital of type" without a hitch. The Offenbach Typo-Stammtisch has thus faced a difficult security challenge, and passed successfuly. Here is a report of the evening's events…
15 people were present, making this the second-largest Typo-Stammtisch to date. The record still stands at 21, waiting to be broken some day.

Speakers' corner: Left, Ludmila Lorenz. Right, Stefan Claudius.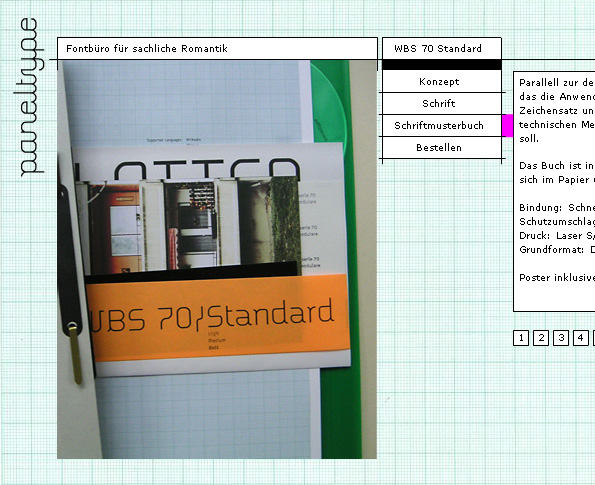 After Stefan Claudius's presentation of his typefaces under the Cape Arcona label, Ludmila Lorenz presented her Diplomarbeit from the Fachhochschule Mainz, a typeface family named after Soviet-block housing complexes, WBS-70 Standard. TypeOff has reported on Ludmila and her exhibition once before.
Another highlight of the evening was Miriam Schwank, who recapped her Diplomarbeit from the Fachhochschule Wiesbaden. Miriam paid us a visit in October, and it was delightful to see the finished results of what she had then only begun. Spatium-magazin.de has a short interview with Miriam here.
More photos from this, and past Typo-Stammtische, may be found on flickr:
http://www.flickr.com/groups/typostammtisch/
The next Typo-Stammtisch will be held on Tuesday, April 24, 2007—just two days before the unofficial start of TypoTechnica 2007!