I love the Typodarium and the idea of every day having "its own font," like a sort of Patron Saint. A reader wrote to me yesterday saying, "hey, today is Mountain day!" (just look at the image above); and it was. There will be many more Dan Reynolds's fonts days in 2009, thanks to this product… it was an honor to be included.
The calendar seems to have been so popular that it is hard to buy any more. But once again, if you have an iPhone, life is good. iPhone and iPod Touch users can download the Typodarium as a web clip application onto their desktop. Or phone-top, or whatever the various home screen are called. Just direct your iPhone Safari browser to widget.typodarium.de and click on the + symbol to get a bookmark onto your home screen. Every day, you get to see a new font!
Thanks for breaking this neat news, FontBlog!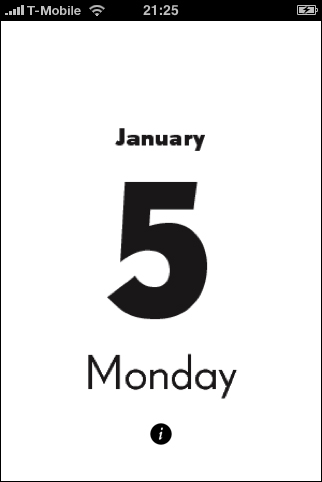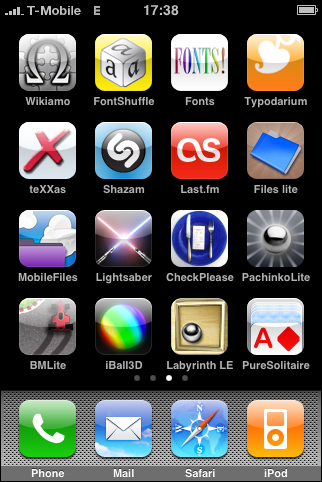 Too bad that the "info" pages present on the printed calendars don't seem to be visible in the widget. Also, you can only look at that day's font. You can't cheat and look ahead to see whose font will grace the next day, or look back at your old favorites past.
Oh yeah, there is a desktop widget, too. But isn't that so 2005?