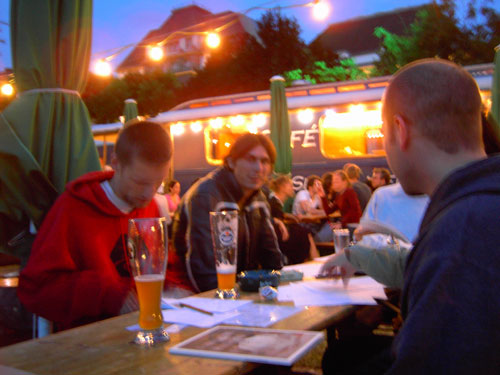 Once a months, designers and design students from the greater-Frankfurt area gather for the Typostammtisch. The word Stammtisch is difficult to translate into English, as it is sort of a particularly German phenomenon. Basically the Typostammtisch is a regular meeting at a bar, during which typography is discussed.
Organized by typographers from the HfG Offenbach and TypeOff , the Typostammtisch is open to everyone with an interest in type design, typography, or graphic design. The location varies from month to month between bars, cafés, and studios in Frankfurt and Offenbach.
Typostammtisch dates are always available from this website, as well as over our e-mail newsletter.