TYPO issue 44 is out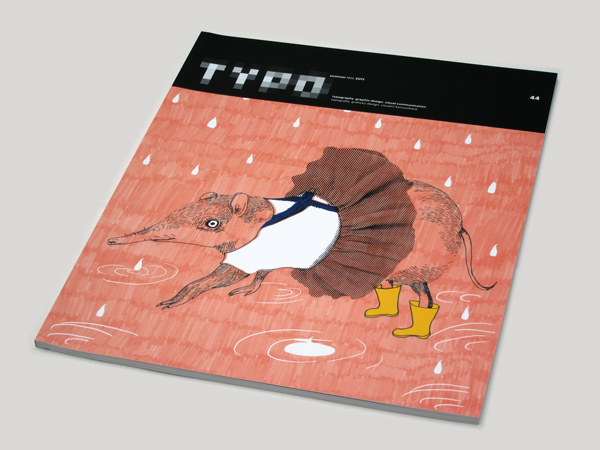 I'm a subscriber of TYPO magazine, a quarterly publication from Prague. Surprisingly, TYPO is one of the only regular magazines dedicated to type and typography. Sure, there are several great new-comers on the scene, like 8 Faces or Codex. And then there are stalwarts, like Baseline and Typografische Monatsblätter. But TYPO has been running strong for years. I recommend them.
TYPO magazine is a bi-lingual publication, written in Czech and English. This issue has a special treat: an article toward the end of the issue on the Škoda's new corporate typefaces. The types are the first large corporate commission from Berlin-based Mota Italic, and the article is written by the designer of the faces, Rob Keller.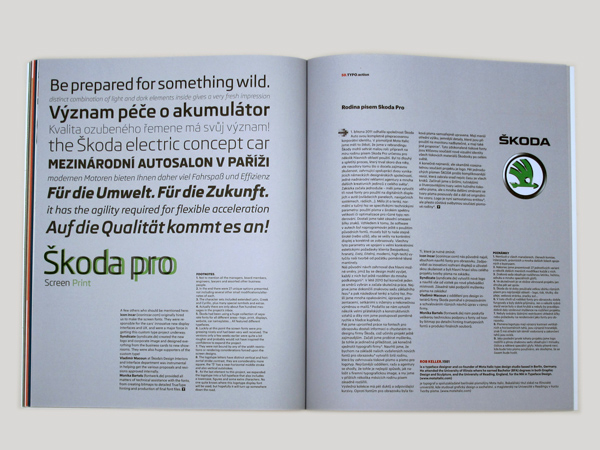 Here is what DesignIQ – the firm behind TYPO magazine – has to say about issue 44:
The current issue of TYPO is hot off the press and we're excited to show you what's inside. TYPO #44 presents and comments on the winning entries in the European Design Awards 2011 competition. Richard B. Doubleday looks back at Jan Tschichold's 1935 book Typographische Gestaltung (Typographic Design), a follow up on Tschichold's acclaimed publication Die neue Typographie (The New Typography). Read an interview with a major figure in contemporary graphic design, Fons Hickmann, about kitsch, his approach to students and his studio, m23. Are new fonts still needed? We asked three successful typographers from three culturally and geographically diverse environments who spoke at this year's Typo Berlin conference: Peter Biľak from the Netherlands, Kris Sowersby from New Zealand and Pascal Zoghbi from Lebanon. In the end section, learn about the background behind Škoda Auto's new corporate font or read Jan Solpera's thought-provoking essay on posters.

Subscribe online: www.typo.cz/subscribe
To order single or back issues go to www.typo.cz/order


About the Magazine

TYPO is a magazine devoted to typography, graphic design and visual communication. It is aimed at professionals as well as beginning typographers, font designers, graphic designers, educators and marketing and visual communication specialists.

It regularly brings information about major events in the world of graphic design, features articles on information graphics, presents the work of young typographers and designers and publishes interviews with important figures in the field. There are reviews of new fonts, and news from important typography conferences. The magazine works with authors and theoreticians from several different countries; so far it has published articles written by Rick Poynor, Jan Middendorp, Peter Bi?ak, Kevin Larson, Albert-Jan Pool and Adam Twardoch.

As we view typography and graphic design as an inseparable part of culture, we also take a look at areas that apparently are not associated with typography: architecture, urban design, photography, philosophy, sociology, psychology, physiology, politics, religion…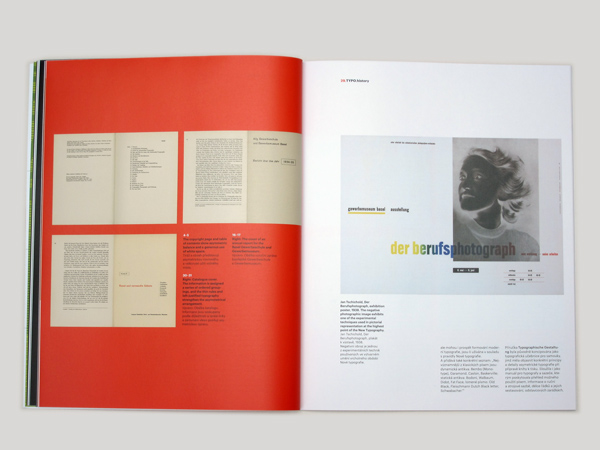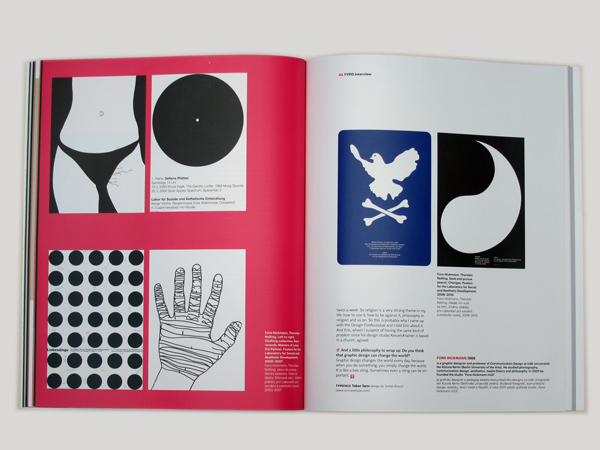 Link
http://www.typo.cz/en/typo-44-cover-dances-in-the-summer-rain
---
About this entry
You're currently reading "TYPO issue 44 is out," an entry on TypeOff.
Published:

08.15.11 / 10am
Category: